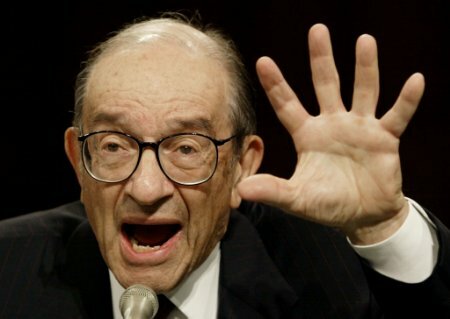 A conversation I had yesterday with a mortgage broker about the Fed's interest rate announcement yesterday reminded me of the days of Alan Greenspan and his amazing obfuscatory comments, with pundits parsing his every word in an attempt to decipher his real meaning.

It got me thinking: What if Greenspan were to become a Realtor? How would he describe this home? (Standard Realtor description: Charming 1-bed beach cottage, needs TLC.)
Here's my attempt at Realtor Greenspan's description:
This residential domicile, hewn from lumberine products in a fashion not dissimilar to the dwelling place of the great wordsmith of yesteryear, Ernest Hemmingway, appears to have capacity of sufficient magnitude that an individual of the homo sapien species — or perhaps a pair of same, provided both parties were of such a relationship and disposition that proximity, especially of the nocturnal variation, would not lead to vexatious reactions — could conceivably dwell therein, albeit with perhaps a tinge of claustrophobic sensation. While the proximity of this structure to an environment of both an acquine and saline nature would be considered, by certain individuals, to be of a desirious nature, leading perhaps to irrational exuberance on the part of prospective purchasers to the point where the pecuniary compensation attached thereto could conceivably lead to sensations of regretfulness, I would nonetheless recommend caution as a desirable trait when approaching this particular purchasing decision, as the frothiness, undulation, and boisterousness of the whitecaps could, in some individuals, lead to a feeling of discomfort. Additionally, those harboring any intentions of transforming this structure into a domicile of sufficient satisfactoriness should exercise caution regarding their due diligence with respect to the structural integrity, desirability, durability, and construction of same.
Tags:
Consumer
,
Industry
,
Real estate
Possibly related posts